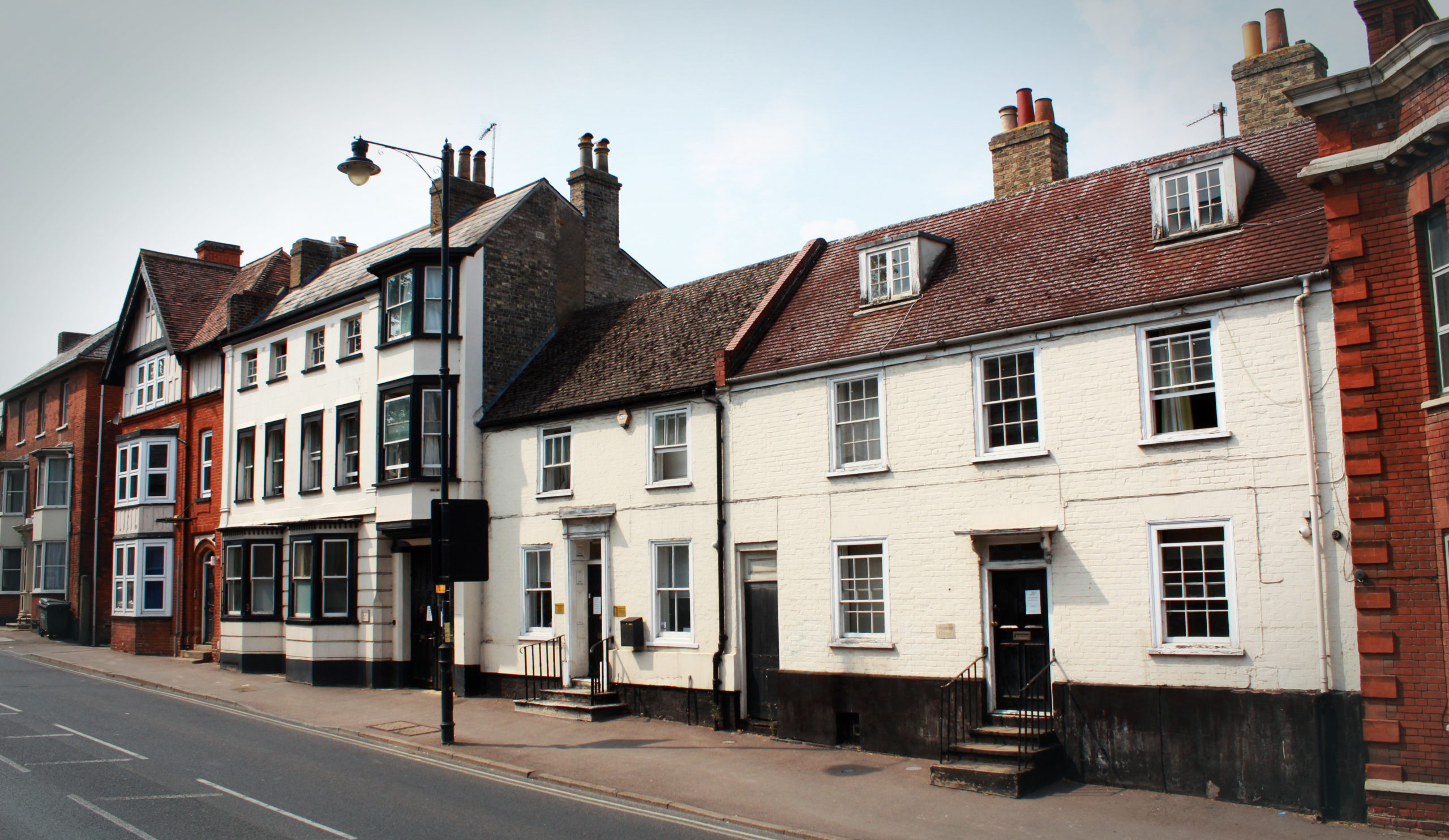 Apply for Supported Housing
It can be intimidating applying for housing, but we've tried to keep it as quick and easy as possible. To qualify for our supported housing, you need to be single, aged between 16 to 24. If you fit these requirements you can apply through the HRS Portal or via West Suffolk Housing Options Team.
Find out more about our housing.
Portland House
Portland house is situated in the High Street of Newmarket, just a short walk from the town centre, with shops, restaurants and museums, and a well-connected bus route to Bury St Edmunds and Cambridge. A short 12 minute walk to the train station also offers easy transport to London and further afield.
The property is comprised of three terraced houses: Portland, Cranworth and Windsor houses at 184, 186 & 188 High Street. There are now nineteen bed sitting rooms of various sizes with shared showers and toilets.
There are two shared kitchens, fully equipped with cookers, microwave, fridge-freezers, washing and drying facilities.
The 186, Cranworth House facility also holds the Newmarket Open Door office and overnight staff accommodation.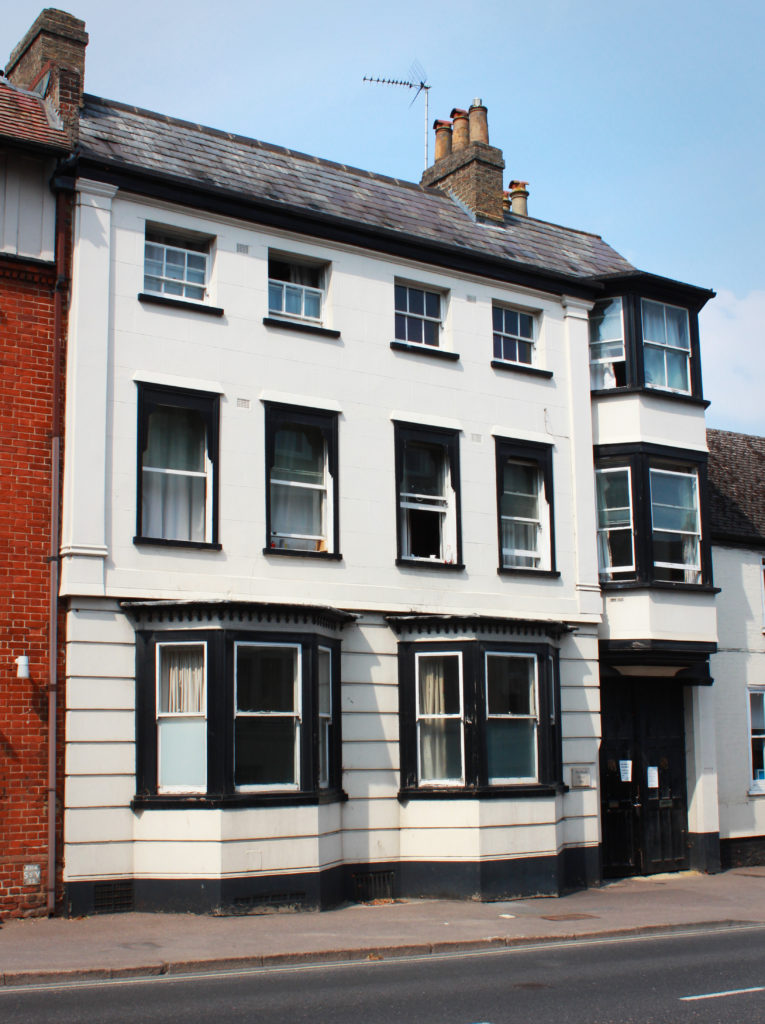 Hypher House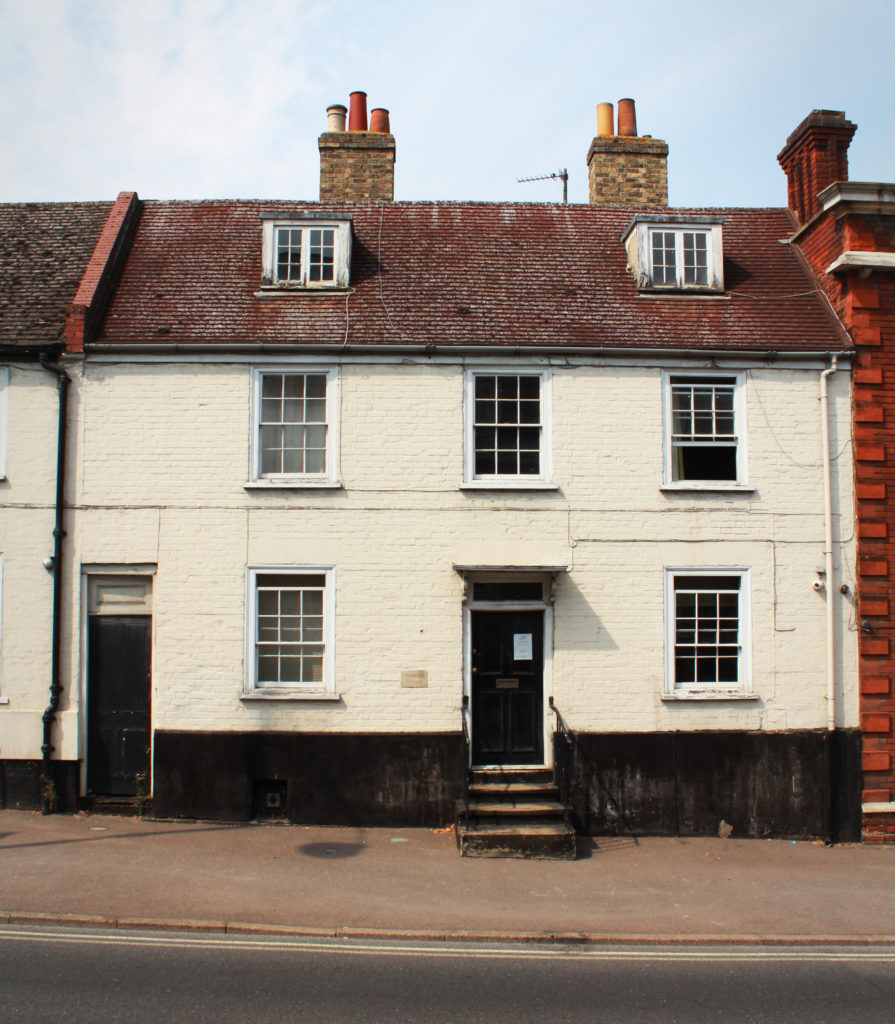 Hypher House is a five bed shared house in Park Lane, Newmarket. This great location is a few minutes walk to the high street, with good connections to bus and trainlines.
This bed sit has a shared kitchen with diner and bathroom.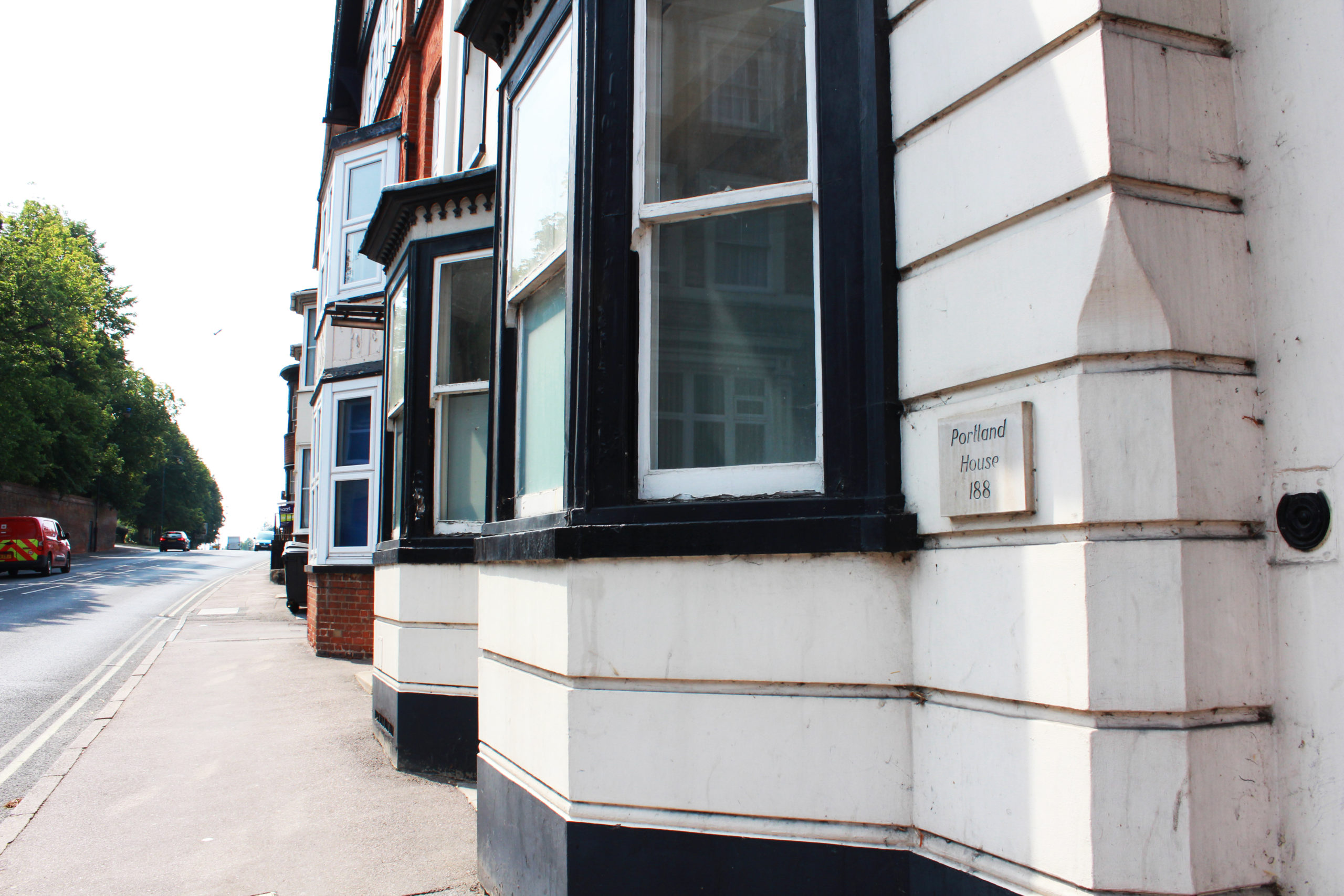 Who Can Apply and How?
Newmarket Open Door is focused on helping single people between the ages of 16 to 24. We do give priority to local applicants from the Newmarket, Forest Heath and East Cambridgeshire District Council. However, accommodation is not exclusive to these areas, so please still apply if you are from further afield.
The application process is held through the HRS Portal, which allocates 15 rooms funded by Housing Related Support from Suffolk County Council for those aged between 16-21 and 9 rooms for those 16-24 via West Suffolk Housing Options.
After the application has been accepted, an interview will take place with the Accommodation Manger to assess suitability. This interview will take into account:
Past experiences
Need for support
Current housing (if any)
Future aspirations
Successful applicants are ranked in priority order, with consideration going to a mix of residents to maintain a peaceful environment.
Do's and Don't for Residents
Do's
Pay rent
Keep visitors within visiting hours (if allowed)
Keep rooms clean and tidy
Wash up after cooking
Maintain a happy, healthy environment
Engage with all staff
Don'ts
No overnight guests
Do not break visiting hours (if allowed)
Alcohol and illegal drugs are banned
No violence or offensive behaviour
Do not upset the staff
No Pets
Other Available Support
Thanks to the support from local supermarkets and donations from the community, Open Door is able to provide basic food and beverages via our Foodbank. We provide basic food and beverages such as; tea, coffee, squash, potatoes, bread, eggs, a variety of tin foods and more!
Each room is furnished and Newmarket Open Door is also able to assist with bedding, clothing, toiletries and home electrical goods.
Newmarket Open Door has a team of Support Workers as well as being a gateway to other support agencies that together can assist with:
Job searches and Career advice
Accessing further education and training opportunities
Finding work experience
Information on courses and training
Managing money and debts
Developing life skills
Court appearances
Social activities
Applications for move-on accommodation